Biobank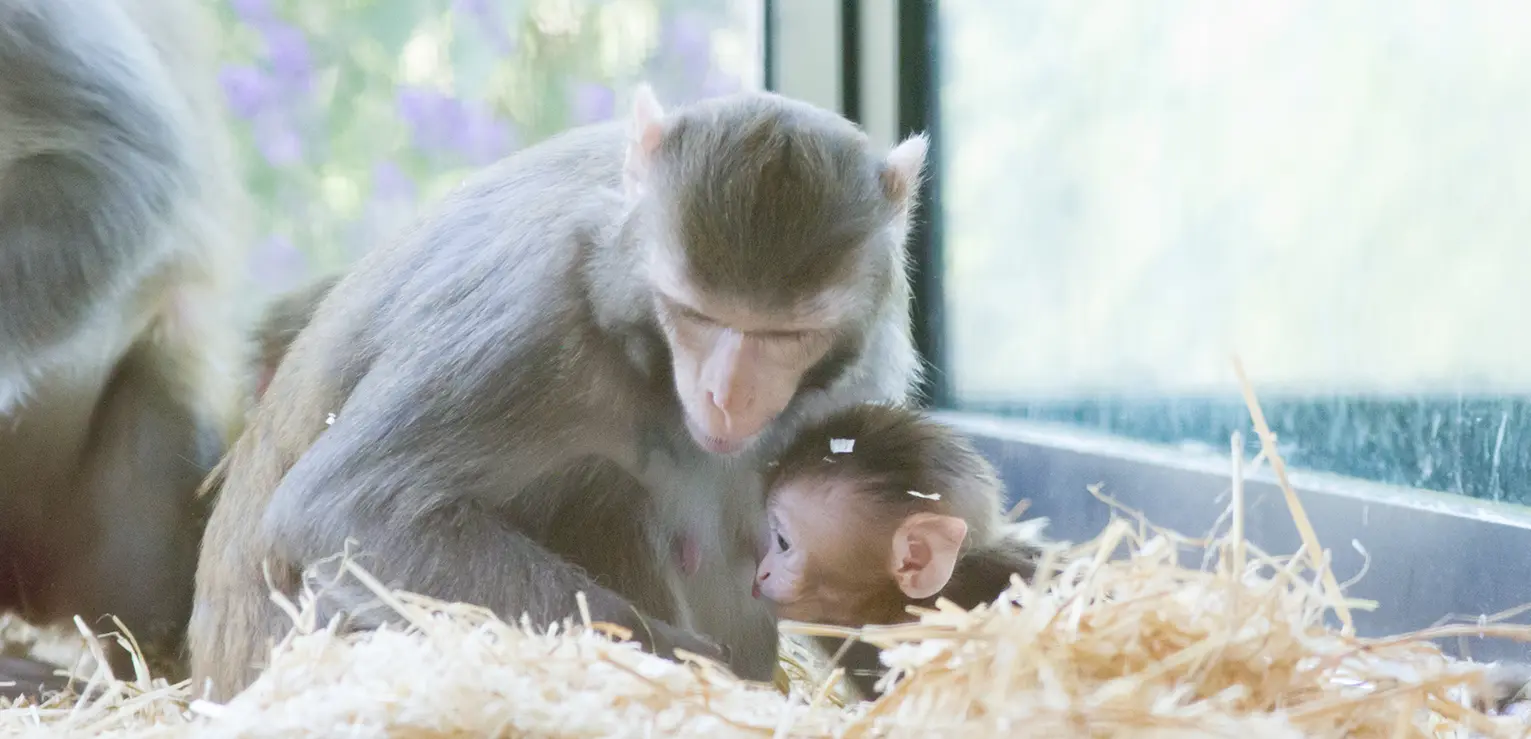 Non-Human Primate Tissue for Research
The first public, non-human primate biobank in the UK.
This new online resource is designed to facilitate easy access for researchers to locate appropriate non-human primate tissue for the purposes of advancing medical research/treatment that can ultimately extrapolate to humans. This resource is a not-for-profit endeavour, designed specifically to encourage collaboration and wider use of our existing resources.
With tissue from 51 different animals, and with over 40 different tissue types available, this Biobank is a growing catalogue, and open to bespoke requests at a nominal cost. Researchers can search the online catalogue for existing sample collections and use our request form or contact us directly for complex tissue samples or other enquiries.
Non-human Primate Tissue Information
CFM Biobank tissue samples are snap-frozen with liquid nitrogen immediately after collection, and subsequently stored in -80oC freezers to ensure long-term stability and tissue viability. We provide these tissues for researchers so that we make the very best use of this valuable resource. The number of samples from each individual varies according to stock availability.
The current biobank tissues are small flash-frozen pieces of tissues, approximately 200mg in size. However, tailored sizes/preparation may be available for investigator needs, pending collaboration with planned schedules for tissue collection. Additional tissue processing services may be available for a fee – please contact us for further information.
In the case of post-mortem tissues, CFM may charge a nominal fee for the tissues, labour and materials to academic researchers, and has standard charges for commercial enterprises.
The list of tissues the CFM Biobank currently offer are:
Adrenal Gland
Bone Femur
Bone Rib
Brain
Caecum
Colon
Duodenum
Epididimus
Eye
Gall Bladder
Heart
Ileum
Jejenum
Kidney
Liver
Lungs
Mesenteric
Muscle
Oesophagus
Optic
Ovary
Pancreas
Pituitary
Plasma
Prostate
Salivary Gland
Sciatic Nerve
Seminal Vesicle
Skin
Spinal Cord
Spleen
Stomach
Testes
Thyroid
Tongue
Trachea
Urinary Bladder
Uterus
Use this form to order available tissues:
For more complex orders please email web-cfminfo@har.mrc.ac.uk
Further details on life history and pedigree information are available upon request.
Shipping information: We can ship tissue on dry ice. Please check with your institution for local Health and Safety and ethical guidelines before receiving tissues.